VelaShape is 
a
non-invasive body contouring treatment for circumferential and cellulite reduction
. VelaShape enables you to successfully achieve a toned, contoured and well-shaped body in typically 3/ 6 treatment sessions (single treatment protocol is also available); making you look and feel more youthful. 
The results you'll get from VelaShape are 
not permanent, they can last from 6 months to a year
.
 It's recommended to have follow up treatments every six months and maintain a good diet.
Treatment sessions can take 15 to 30 mins depending on area. 
VelaShape Promos 
Small Area - 3 Sessions $400 ($125 Single Session)
Medium Area -3 Sessions $600 ($149 Single Session)
Large Area - 3 Sessions $800 ($175 Single Session)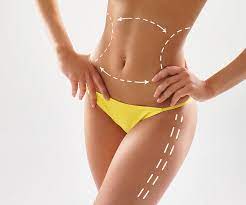 Book Now
Your Order has been sent successfully. We will contact you as soon as possible.
Error: Please try again